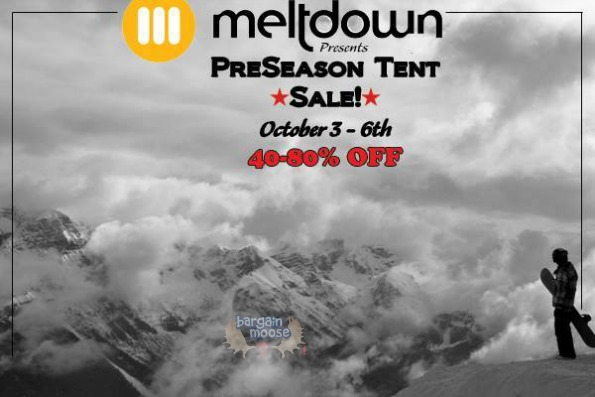 If you are looking for snowboards and snow gear, you've come to the right place. Meltdown Canada is having a huge tent sale, both online and at their Kitchener, Ontario store, with up to 80% off boards, helmets, boots, bindings, clothing and much more.
This sale at Meltdown Canada interested me as I have a son who is going to start snowboarding lessons this winter and I need to buy him a snowboard and gear. We've never blogged about this store before, but it looks like an amazing store to shop at, with free shipping on purchases over only $50.
If you aren't that into snowboarding, they also carry BMX bikes and supplies, longboards plus clothing and accessories from all the coolest brands.
Since this is my son's first venture onto a board in the snow, I want to spend the least amount of money I can. Although they have a Toy Story board, I know he will think that is too babyish and want something "radical", like this Lib Tech ripper snowboard. I have no knowledge of what he really needs, so before I shop this sale, I'll have to do my research on the differences between boards and what size he needs. There is a compare button, which is really handy for people to figure out the differences in the boards they are interested in.
(Expiry: 6th October 2013)