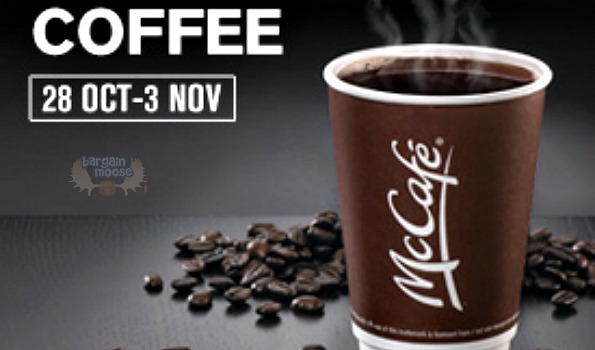 Free coffee, need I say more?  McDonalds is giving away free coffee every single day until November 3rd with no purchase necessary.
There is no purchase necessary to get your free small brewed coffee.  You can go through the drive-thru or head inside and just simply ask for your free small brewed coffee.  There is also no specific time of day to get it.
Personally I am not a coffee drinker but my husband is.  I can't even think of how much money he spends per day on coffee so this freebie will actually help our bank account.  I am sure he will be heading into McDonalds every single day this is on.
It doesn't say anything on their website about how many per day you can get but I assume it will be one per person at a time.  Since it doesn't say, I bet you can go in every time you need a coffee fix during the day and grab a free one!
(Expiry: 3rd November 2013)