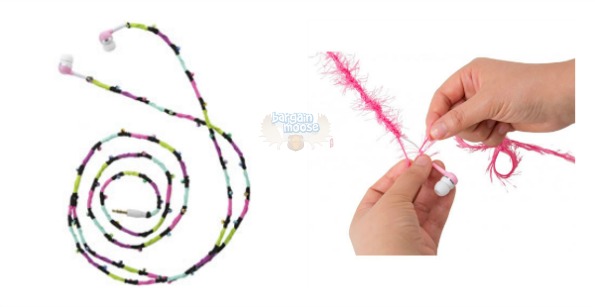 Mastermind Toys has an awesome deal happening right now that will get you a great freebie.  Get a free earphone couture kit when you spend just $20 or more on any of the Alex Toys brand.
There are almost 100 different items to choose from with the Alex Toys brand at Mastermind Toys, so spending just $20 to get your free gift will be pretty simple.  The earphone couture kit that you will get for free is valued at $15, which is pretty amazing since you only have to spend $20 to get it.
If you are unfamiliar with the Alex Toys line, they have a huge variety of arts and crafts type items for kids and teens. You will find items like full craft kits, easy yarn designs kits, colouring sets, DIY back packs, fun nail designs and much more.
I know a few kids that would love this My ABC Book kit that is priced at $21.99.  This purchase alone would get you the free earphones kit.
This Pound N Play Porcupine set would make a great kids or baby gift and it is priced at just $23.99. If you need to buy a birthday gift for an older girl, this My First Sewing Kit that is $32.99 would be a great gift idea.
My niece is really into arts and crafts right now so I know she would love this Groovy Scrapbook set that is $24.99.  It would be perfect for her for a Christmas gift and then I could give her the awesome earphones as well that will be included for free!
To get your freebie, you will be prompted at the checkout to choose one of two free earphone couture kits.  The Fluffy earphone set includes 20 yards of fluffy yarn, guitar and peace sign charms, jump rings and pink ear buds.  The Wrap It set includes, six skeins of floss, beads, beading needle and pink ear buds.  Both of these sets you will be able to personalize.
You will be able to get free shipping when you spend $60 or more on your purchases. If you are purchasing anything for gifts, Mastermind Toys offers free gift wrapping, which is a nice little bonus.
(Expiry: 28th September 2014)