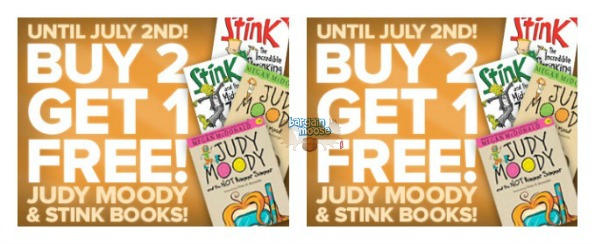 Mastermind Toys has another great deal on to take advantage of.  Buy two Judy Moody or Stink Books and you will get one for free for a limited time only.
The cost per book is between $6 - $9, so very reasonable to begin with.  With this deal, just like any other, you will get the lower value or equal value book for free.
If you are not familiar with these series of books, they are geared towards kids aged six years old and up.  They are based on the (mis)adventures of third-grader Judy Moody and her little brother Stink, and are great for both boys and girls.
With kids out of school for the summer, reading fun books is a great way to keep those reading skills up and those minds active.
As for the cost of shipping, you will get free shipping for orders of $60 or more.
(Expiry: 2nd July 2013)