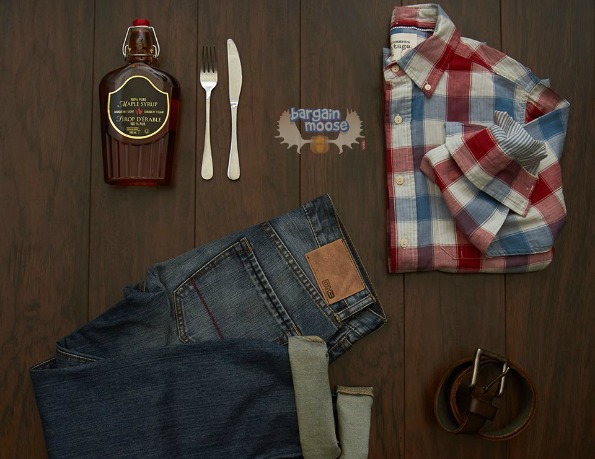 Mark's is having a clearance event, offering up to 70% off men's and women's apparel and footwear. I found some super hot deals in this section!
The only crappy thing I'm realizing about this sale is that Mark's isn't giving you the regular price, just the sale price, so there really is no way of knowing how much you are saving. I even found it hard to price compare items that are Mark's exclusive brands. But, it was easy price comparing the big brand names they sell, like Columbia for instance, and I did find some amazing deals there. Also, even with their Mark's brand wear, the deals are good enough to know they are deals - rain boots for less than $25!
You can look for yourself and see what you can find with hundreds of items on sale, but of course, I'll point out a few really hot ones that I found. Just because summer is on its way to being half over, doesn't mean you don't want new footwear and apparel. I like buying items that will last me past this summer, so I don't mind diving in and getting new stuff in July and August.
These Columbia Techsun vent flip-flops have a five-star rating and are perfect for walking, hiking and relaxing in wet or dry weather. They are now $24.99 and I found them at Sears for $20 more, so this is a hot deal!
Similarly, I found these Timberland Altamont fisherman sandalsat Mark's, now on sale for $69.99, but priced at $119.99 at Sears. That's $50 off!
I mentioned in another post that I am getting a trailer soon, and I'm going to need to stock that trailer with items for camping and one item we are short on is good quality camping chairs. Sure, we could go with the $10 version from Walmart, but after sitting in those chairs for a week, I'm sure my back will not be impressed. These Strongback camping chairs look more than comfortable and durable for all the abuse I'm sure my boys will take on them. It even has frame-integrated lumbar support. They are $59.99 at Mark's and the reviews are fantastic. I could only find them at Amazon.com to price compare, where they are $80.
Shipping is a flat rate of $6.50.
(Expiry: unknown)