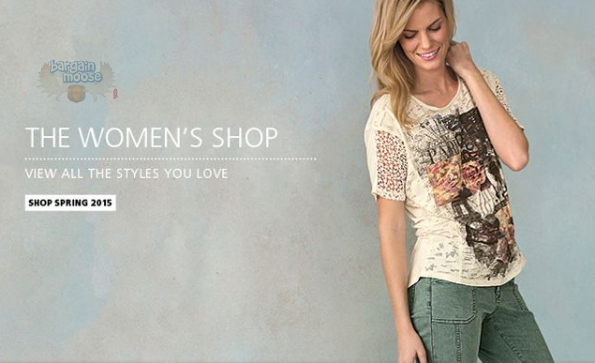 Mark's Canada is offering an extra 20% to 40% off select items this Saturday and Sunday only. I found a large selection of women's skirts, skorts, shorts, and capris on sale for 40% off their original price. In addition, add the clothing to your cart to receive an extra 20% off these already discounted items.
The Denver Hayes Chloe Curvy Curvetech Capris are a popular choice among women. The Chloe fit has a smaller waist to prevent gaping at the back due to an ample butt. If you are curious about the 'CURVE-TECH', it is a tummy control system to help tuck and smooth your bumps. Thus, this style is designed for women with wider hips and bigger butts that may have a bit of a tummy pouch. I have this figure and am always in search of jeans that will fit better than the usual 'bootleg' or 'straight cut' fit in store. These denim capris are on sale from $39.99 down to $23.99. In my cart, the Chloe capris come down to $19.19 per pair.
For a standard pair of shorts, purchase the Denver Hayes Novelty Stitch Shorts. Originally $36.99, these shorts are on sale for $22.19. The extra 20% off brings them down to $17.75. I love the details on this pair of shorts. The thick stitching, pocket outlines, and double buttons at the waist all make this a very nice pair of shorts. These shorts also have the curvy technology to control tummy.
For a longer short but not a capri, the DH3 Mia Mid-rise Boyfriend Jean Shorts are an option. They come in a dark wash and in a lighter wash. The hems are cuffed and the waistline sits slightly below your natural waist. Versatile for work in the garden or play with the kids, these relaxed shorts will be your wardrobe's new best friend. These shorts are on sale from $39.99 down to $23.99. In my cart, the Chloe capris come down to $19.19 per pair. 
While this sale is supposed to include skorts and skirts, I could not find any when I clicked through. There is a glitch: you will need to go here to find the 40% off skirts. I am not a big fan of skorts but this Denver Hayes Vintage Twill The Knit Skort looks great. Originally $39.99 and on sale for $23.99, they come down to just $19.19.
There is a $6.50 flat rate for shipping.
(Sale Expiry: 15th June 2015)
(Checkout Discount Expiry: 14th June 2015)