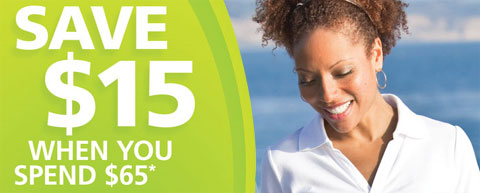 For one day only (that's Saturday the 29th of May 2010), you can get a discount of $15 when you spend $65 or more, in-store at Marks Work Wearhouse Canada.
I just received this deal by email today, and the email doesn't state that you need to print out a coupon or anything – it appears to be an automatic discount in-store.
* Please note – my Kaspersky internet security program was being really funny when I was browsing the Marks Canada website online. I kept getting a Trojan warning and it would block access – so not sure if it is just me or it may happen to you too.