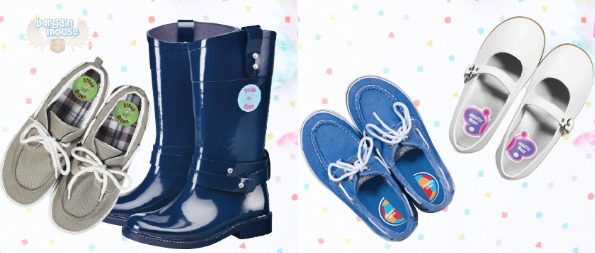 Mabel's Labels is currently offering 40% off shoe labels. The label pack was $21 and is now on sale for $12.60 with free shipping.
You can buy an unlimited number of packs at this sale price. It may take Mabel's Labels up to a week to ship out your labels due to an increase in demand during this sale. Coupons and vouchers cannot be used in conjunction with sale prices.
Choose from three solid colours or over 40 multi-coloured designs for the regular shoe labels. Each pack comes with 24 duplicate labels in the pattern or colour of your choice. Each label can have up to 20 characters on it, which should be sufficient for most first and last names. You may even want to put your child's middle name on the labels.
There are 24 labels per package, which gives you enough labels for 12 pairs of shoes when you put a label in each shoe. Shoe labels are especially useful at school where kids may wear the same brand and even the same style of shoe. Your child can find his or her shoes and other children will know those shoes are not their own.
I think these labels are good for anyone who needs to leave their shoes in a public place. I have often wondered whether my shoes would find their way back onto my feet after leaving them out front at the dentist or other place. Several of the swimming pools I used to frequent had a winter boot rack out front. The tried to enforce the policy for members to remove all winter boots at the door and leave them on the boot rack in order to keep the change rooms cleaner. Many a time I wondered if my simple black winter boots would be mistaken for someone else's boots.
As you may note, there are two different label packs. The pre-school labels are smaller so they can fit into your young child's shoes. These labels are still enough for 12 pairs of shoes so stick them on rain boots, in winter boots, sneakers, gym shoes, and more.
As per usual, you will receive free shipping on all orders at Mabel's Labels.
(Expiry: Unknown)