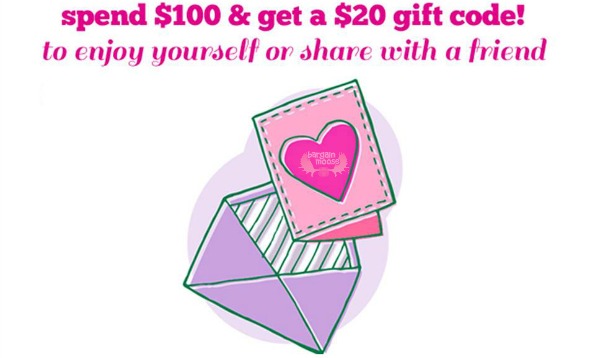 I found a number of really cool deals at LunaPads today and I want to share them with all my ladies on Bargainmoose! First, spend $100 and when your order comes, you'll get a $20 e-gift code to spend or give to a friend to let them know how much you love LunaPads. Second, sign up for their newsletter and you'll get a discount code to use. Third, if you just feel like trying LunaPads because you aren't sure that you'll love them, pay only $5 shipping and they'll ship you a pantyliner for free!
In case you don't know, Lunapads are cloth pads and liners that are washable and reusable. I haven't used this brand, but I've used cloth pads before. I really liked them because they were not abrasive on my down-there-regions, and I liked that they were better for the environment. The only thing I didn't like was that after washing, the stuff inside moved around, but that could have been the fault of the brand, since it was just a small home business that made them. I'd love to try Lunapads and the Diva Cup. If you aren't sure you will like it, try the sample pantyliner.
The Diva Cup is actually on sale right now, so while you can take advantage of all of these offers, you can also get this wonderful product on sale. Was $39.99, now $34.99. Check out the many, many, happy reviews.
When you spend $75 or more, you'll also get free shipping.
(Expiry: 20th November 2013)