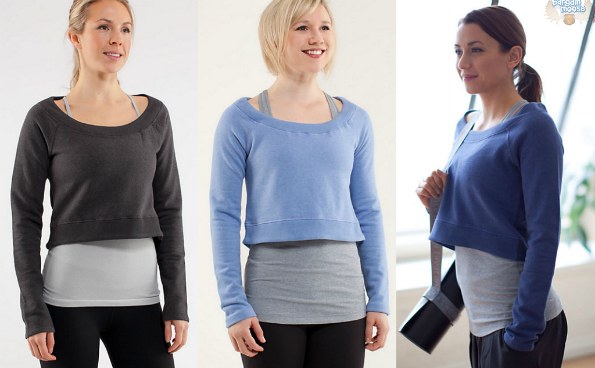 Lululemon Canada is clearing out their Good Karma Pullover tops. They are all on sale for $54, originally $78. The tops are final sale at this price.
You have plenty of choice for this sale top. It comes in four sizes, 4, 6, 8 and 10. It also comes in 7 colours:
heathered black
heathered ivory
heathered white
heathered coal
heathered rocksteady (my fav)
heathered royalty
heathered lavender grey (my 2nd fav)
So far all 4 sizes are still in stock in all colours. The top has plenty of positive reviews including these 2:
Fits true to size for me. Love how cozy it is! I even like wearing mine inside out for a different look. Only complaint is the Heathered Ultraviolet color shows underarm sweat REALLY prominently! Try a lighter color if you're worried about this.
I love the good karma pullover - it looks so cute on and is really comfortable!!!
I would never buy Lululemon at full price (and never have). I only have a couple pieces - of which their hoodie is my favourite, but their style is prett nice and i understand the appeal for the full on Lululemon lovers.
Expiry: Unknown