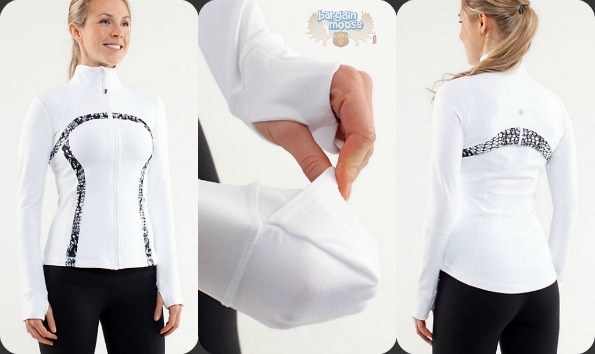 Found a nice deal for all those Lululemon fans out there! The Define Jacket in Brushed is now on sale for $79, originally $108. It is a final sale item but on for a great discount. It currently has almost a 5/5 star rating with 57 reviews. It is currently available in sizes 2, 4, 6, and 8.
Here are some reviews for the jacket:
LOVE LOVE LOVE this jacket! It's form fitting and very flattering and I received complements on it the very first time I wore it. I bought a fairly neutral colour, white/white black glacier lace, so that it would go with everything. I would definitely purchase this jacket again in other colours.
This is my 2nd define jacket- I own the teal and the red- I absolutely love this product. I wear it running errands, traveling, to the gym, on runs, hikes, skiing and horseback riding. I never fail to get compliments on the fit and the color! I wear a size 6 and I am 132 lbs and 5'6". I find the sizes are pretty consistent.
Expiry: Will probably sell out quick.
Free shipping on any order!