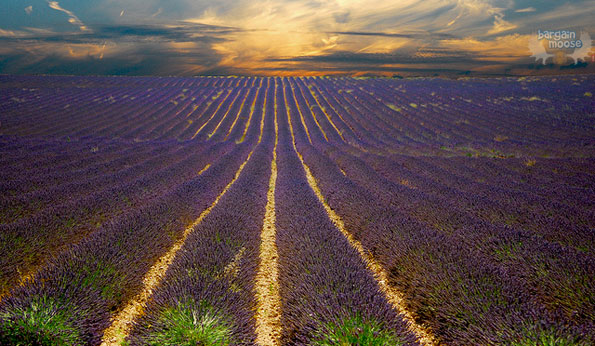 Ouuuh free samples are simply heavenly aren't they? For a limited time, you can get a sample of L'Occitane's lavender hand cream for absolutely free. No purchase required at all. Plus, if you stick around after you submit your address, you could score 6 extra free samples for yourself as well.
Upon first clicking on the link, you will be brought upon a page that will requite you to enter your information from your name, e-mail address, postal address, city, province and postal code. Very quick and straightforward and if you have requested similar freebies from other sites, then chances are your browser already remembers all of your details. If you double-click on each field, then the browser might bring everything up without you having to use your keyboard at all.
The freebie is for a 30ml L'Occitane lavender hand cream that would otherwise set you back $12. A 75ml tube retails for $23. Enriched with shea butter and made primarily from fine lavender, this hand cream actually boasts a near perfect rating with close to 20 reviews. Here's a snippet of a review from L'Occitane's site:
I feel this hand cream is a L'Occitane must have Classic - the very essence of L'Occitane. It's silky and smooth gel is easily absorbed and never greasy. I truly look forward to it as part of my bedtime ritual, or whenever I need aromatherapy.
With the weather only getting colder and colder, this freebie certainly couldn't come at a better time! Personally, my skin always gets very dry in the cold and I need to moisturize a lot!
No need to worry about shipping costs either as this freebie comes at no extra expense. Once you have submitted your information, the next page will ask if you "would like to receive 5 more different L'Occitane samples and a surprise gift" in exchange for completing a survey. Hitting the blue "click here to continue..." button will then re-direct you to a CDI College form for extra information. I filled it out but wasn't asked to complete any survey. However, I did receive an e-mail from L'Occcitane saying that I will be getting the 5 free sample and a mysterious new product sample. So, it's up to you if you want to submit your information to CDI College as well but I didn't see any harm with it, especially since L'Occitane promises no spam.
(Image Credit: Vincent Brassinne)
(Expiry: Unknown)