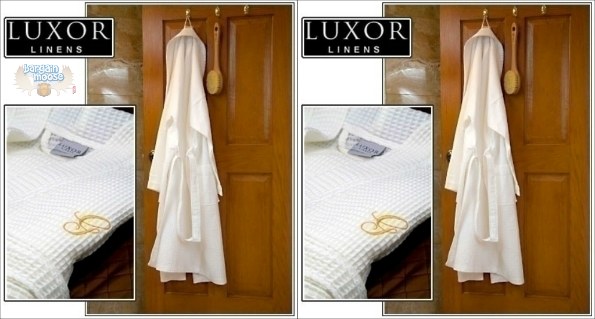 At Living Deal Canada you can buy an Egyptian Cotton Monogrammed Spa Robe for only $49: a $199 value. That is 75% off.
This deal is through Edmonton, so if you get redirected just check back at that city. Should be one of the side deals.
You can customize your robe: choose one letter to be embroidered on each robe in either black, gold or burgundy
The downside of this deal is you need to pay for shipping, which is a flat $19. Bit pricy, however still well worth it in my books. The robe is coming from the US but Luxor Linens will cover all duty/customs charges. Taxes are included though.
Dimensions:
Length - 48"
sleeve length - 21"
shoulder - 9"
I have always wanted a spa robe because they are so incredibly comfortable and luxurious. They are those wonderful robes you want to steal from expensive hotels! I gave one to my Mother as a gift one year, she loved it!
Expiry: 19th, April 2012