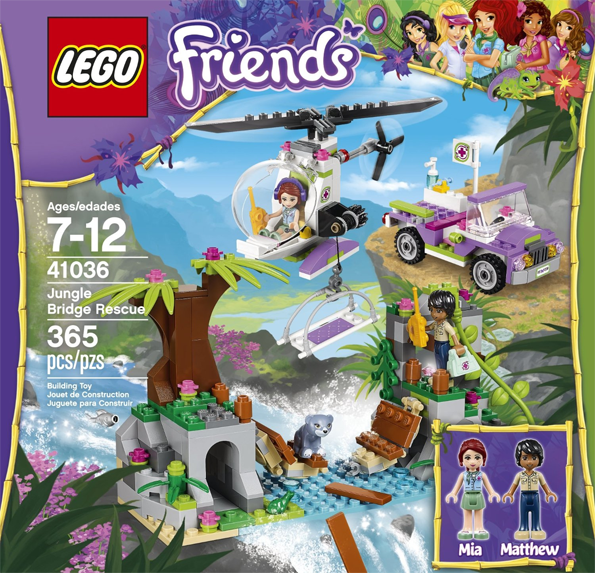 It's hard to get good prices on sets of LEGO – so that's when I see good deals on them, I instantly check them out and see how much of a bargain they are. I spotted a few LEGO friends sets on offer on Amazon today, and I did just that. You can save up to 50% on select LEGO sets now!
Not every item you can see on the above link is discounted - only select items, so I will tell you about those in particular. Please note these are ALL from Amazon themselves, not marketplace.
By far, the best deal out of the whole bunch is on the LEGO Friends Jungle Bridge Rescue (now out of stock!) – it's half price. The original price on this set of LEGO is $40, and it's currently only $20 on Amazon.ca. When I price compared with other retailers across Canada, they are all selling this toy for $35 to $40. Hot deal from Amazon, eh? I have a feeling it won't last long as this price.
And as for the rest of the deals, I'll run down a few more that are discounted too:
There are more on offer, you might want to have a hunt through the selection yourself.
If you're an Amazon Prime member, then shipping will be free on ANY of these LEGO sets. If you're not on Amazon Prime, then you must spend $25 or more for free shipping from Amazon.
My daughter has some LEGO Friends mixed in with the regular LEGO; it all fits together, obviously. I personally don't love PEGO Friends as it is soooo pink, but some girls just DO love pink and you can't take that away from them. :)
(Expires: unknown)