My kids are going to have so much fun with their new 'advent calendar' by the way of a LEGO Creator Christmas set that has a value of $24.99 and is free with a LEGO purchase of over $100.00 at the LEGO shop Canada. This is an exclusive set of 24 miniature Christmas LEGO toys and you can't purchase this on it's own.

I know my daughter wants the LEGO Winter Holiday Train to complete a Christmas scene she wants to put on display. (It works great until the cat sees her moving pieces around and he joins in.) This exclusive set is selling for $129.99.
The LEGO Disney Castlethat we mentioned in Aug. had gone out of stock, but has just arrived back in stock!
Now here's the exciting part. As soon as I add it into my cart, I see this: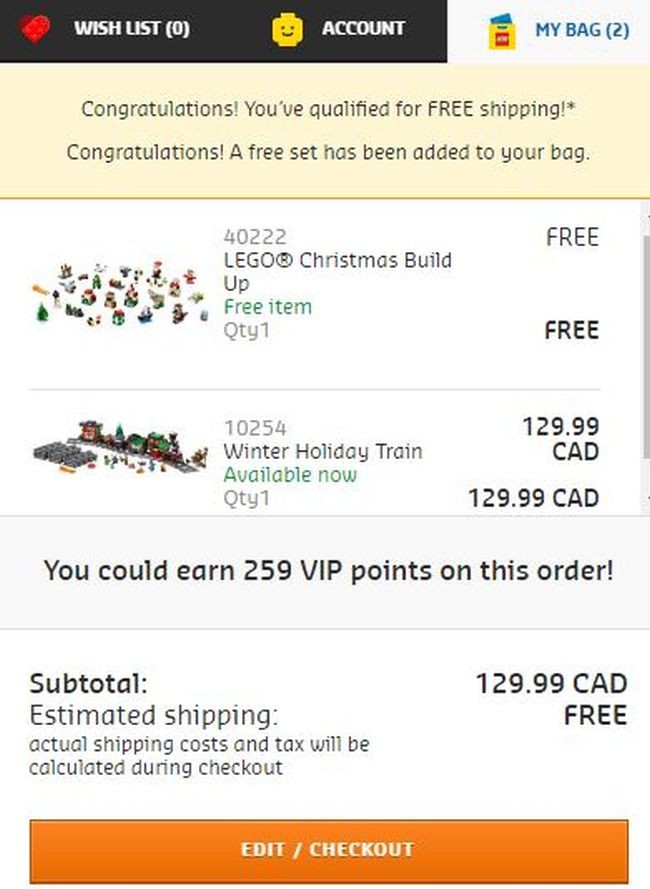 So right there, I received the most cool gift and the kids can open up a new LEGO Christmas Miniature every day in the day leading up to Christmas.
Shipping is free as you will be spending over $100.00 on LEGO to receive this promotion.