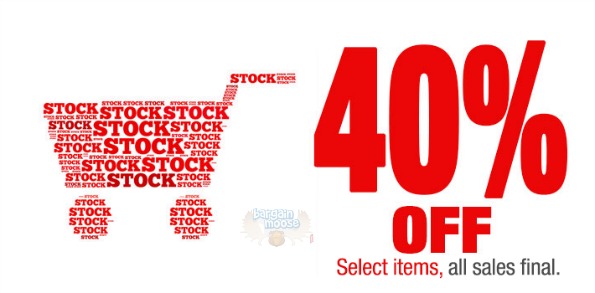 Lazyone Canada is offering 40% off select items in their clearance section. There is a large selection (nearly one hundred items) to choose from.
I think each member of our writing team should have a Peace, Love & Moose PJ Set and then sleepovers where we talk shopping deals and throw moose shaped pillows. Sounds fun! Too bad this set is for toddlers and kids! Originally $24.99, the set is now $14.99. Us women will have to opt for the Peace, Love & Moose Yoga Pant that was $29.99 and is now $17.99.
Speaking of pillow fights, these Pillow Fight Women's Boxers were $18.99 and are now $10.39. They are only available in an extra-large but they are just too adorable. One of the moose is taking a pillow right between the antlers it looks like! I wonder if the bear is the culprit.
I do like the variety of Moose themed items on this website though. This Stripey Moose Creeper is perfect for any young Moosers out there... the real young ones I mean. Originally $18.99 it is now on sale for $11.99.
Shipping is calculated at checkout and depends on how much you buy and where it is going. All items shipped from BC.
(Expiry: Unknown)