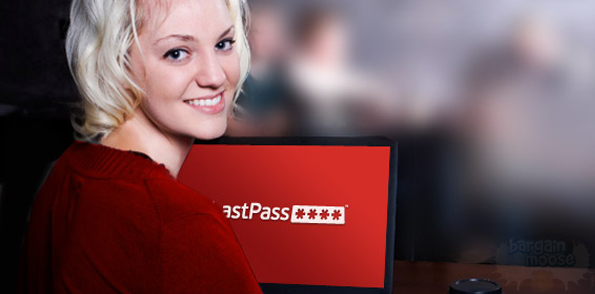 Back in Jessica's money-saving article about 13 Free Apps to Help You Organize Your Life, she mentioned LastPass, an award-winning password manager tool. In the wake of the Heartbleed bug, LastPass are currently offering a free upgrade to their premium services for six months!
LastPass is a great little program used by many millions of people all over the world. Alas, I am not one of them! I actually use Roboform, a competitor of LastPass. But I have over 1500 passwords saved on there…
If you're a new user for LastPass, you will get your first six months of LastPass premium for free. If you're an existing user, this will actually upgrade you to their premium services for the next six months. You can use LastPass on many devices too, from your home PC to Android to Blackberry.
Now, we're not naive shoppers here. LastPass offer a free service anyway, so offering six months for free of their premium services is obviously a cunning marketing plan. They'd like you to get used to the premium features and then after the six months finishes, you'll opt to pay for their services. All the premium features are described here. LastPass premium actually costs $12 per year, so this freebie is worth $6. Even if you do find the premium features desirable… then $12 a year isn't much for a great little program.
LastPass has a very handy password generation feature, which can generate some random passwords for you. For example, my Bargainmoose password is Er6OYA8uVK1n. No, it's not! As if I would tell you that… :-p
How about you? How do you manage your passwords? Are you like my mum and have a few written down in a notebook beside your computer? If that sounds like you, then I seriously recommend you try out LastPass … for your own online safety and peace of mind.
(Expiry unknown)