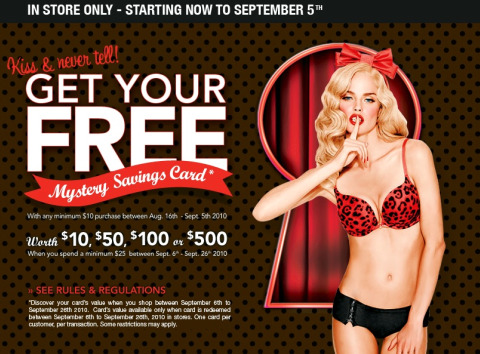 LaSenza is offering a free mystery savings card if you purchase $10 worth in store between now and September 5, 2010 OR you can call Customer Service at 1 888 LA SENZA and request one. That is right, you can get one WITHOUT purchase.
The mystery savings cards are worth $10, $50, $100, or $500. You find out how much they are worth by buying $25 worth of stuff in store at La Senza between September 6 and September 26. Redeem your card then. If you are one of the lucky high value card holders, you can ask for any balance remaining over what you just bought to be transferred to a gift card.
For full rules and regulations, see details on La Senza's website.