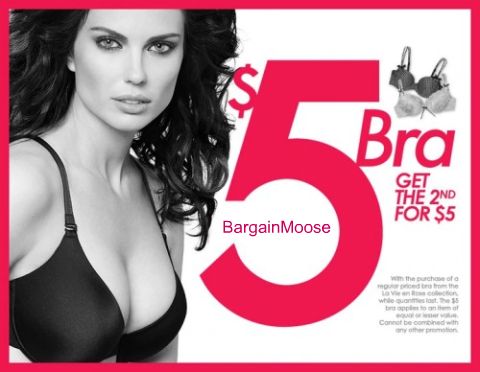 At La Vie En Rose when you buy one bra at regular price, you can get a second for $5.
Also, if you are lucky to be near one of the la Vie En Rose outlet stores In Toronto, Halifax, London, or Kingston, they are having a 'panties by the bundle sale'  where you can get 7 panties for $10 (reg. $9.95 each) until 31st May, 2011.
This T Shirt Bra, P.S. Rose Screen ESP brafor $33 is a great everyday bra.  I like the style so much, I would just order a second for $5 in another pattern like this modern floral print.
Expires: 29th, May 2011