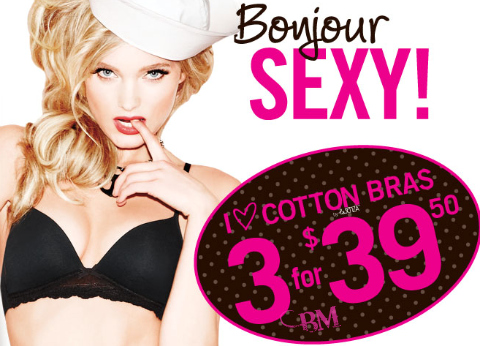 La Senza is not only offering the 7 for $25.50 cotton panties that Jodie mentioned here, but they are now also offering 3 cotton bras for $39.50. That works out to $13.67 a bra!
Some of these bras alone can cost up to $26.50 like this pretty Perfectly Me by La Senza Denim Lace Push Up Bra. If you got 3 of those bras, that would be:
$26.50 x 3 = $79.50 worth of bras for $39.50.
You would be saving $40! Great deal.