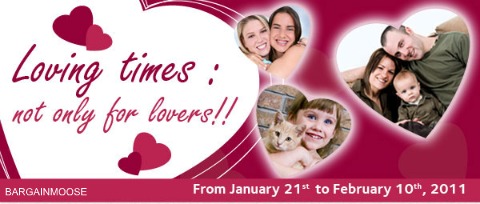 Kwikpix.ca is known for offering some of the least expensive digital photo printing in the business. They are kicking off their early Valentine's Day sale with three great deals:
Good deals: you don't often see digital prints for 8.5 cents each! I think Costco was just sporting a deal for 9 cents each, which was good in our books. The thing I really think is cool is the 50% off photo books: with this you will be able to get a leather bound one for around $22, dirt cheap! You will have to pay shipping, but if you have a combined order it can be quite reasonable.
Offer valid from January 21 to February 10, 2011.