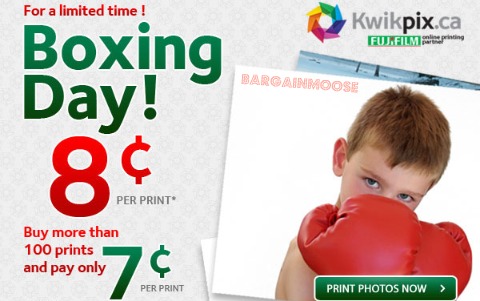 Kwikpix has released their Boxing Day Sale, and their prices on prints, is awesome! If you buy 50+ prints, you get them for 8 cents each. If you buy 100+ prints, you get them for 7 cents each! Sweet!
On top of those wonderful print prices, they are also offering:
25% off all photobooks
40% off all collages and enlargements
30% off all cards and calendars
Have any of our Moosers ordered from Kwikpix.ca before? We would love some feedback!