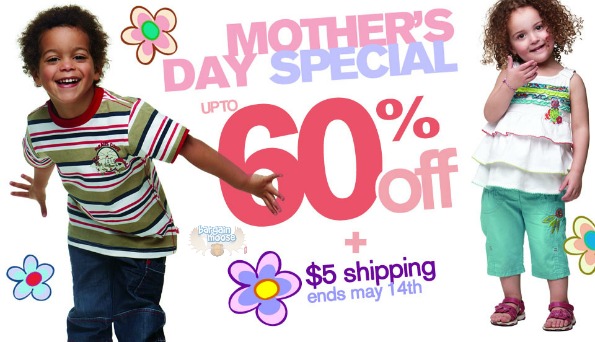 Krickets Canada, clothing for kids, has a Mother's Day Special on now where you can save up to 60% off and get a reduced shipping rate of $5 until 14th May, 2012.
Krickets has clothing for boys and girls, from newborn to size 12.
With this sale, there's great savings on spring and summer clothing. This girls 4-6x, 3 piece pj set is marked down to only $12.40 (reg. $31) while this3-piece Shortall and T-Shirt Set is on sale for only $13.50 (reg. $45).
Shipping is normally from $10-$15, so the $5 discounted shipping rate is a good offer.
If you've never shopped Krickets before, sign up for their newsletter and save $10 off your first order.
Expires: 14th May, 2012