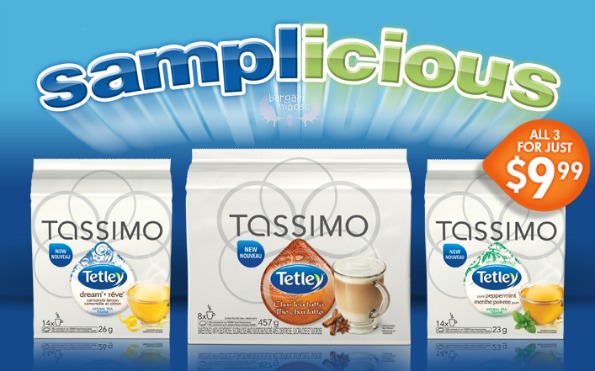 Kraft has a great sample sale on right now, where you can get $29 worth of Tassimo Tetley teas for only $9.99 (which is the cost of shipping).
If you love tea, these are the samples for you. If you have a Tassimo, you'll want to try this out. These teas are brand new for Tassimo and you'll be the first to try them too.
You'll get:
Relaxing chamomile blend,TASSIMO Tetley® Dream™,
Refreshing TASSIMO Tetley® Pure Peppermint;
Rich TASSIMO Tetley® Chai Tea Latte.
There are only 5,000 to give away so get yours as soon as you can and there is only one per household. You'll also get a free What's Cooking magazine.
(Expiry: 15th December 2013)