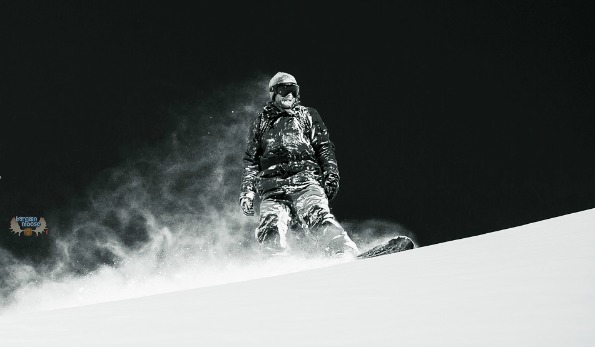 I was shocked to find out that we've never blogged Koala Logic before and was even more shocked when I found this super hot deal on men's snowboard pants. Get the Westbeach Upperlevels men's snowboard pants with a regular price of $200 for $59.99.
Koala Logic has a pretty cool story, which leads right to the deal you are getting. They were two guys from Saskatchewan who loved to get out in our cold Canadian winters, but found that they couldn't get the gear they wanted here in Canada. They would pay exorbitant amounts of money to get things from American websites, paying duties on top and then wait for their gear to show up. They decided to open Koala Logic so that Canadians actually had a choice to buy their gear from within Canada. I love this story!
Like I said above, I found this super hot deal on the snowboard pants, which are now only $60. I don't really snowboard, but even I know this is a kick-butt deal because snowboard pants are a minimum of $100 and these have a regular price of $200. I wanted to price compare for you, but as the story goes, I couldn't find these anywhere else in Canada! What I did see globally were these pants selling for over $100 at sites like Amazon U.K. and $245 at Westbeach, which is also in the U.K. Obviously there will also be duties and shipping costs on top of this as well.
Looking at Sportchek, they've got comparable pants, with a minimum price of $99. I honestly don't think there is a better deal out there for snowpants for men right now.
There are a variety of colours available, with various sizes within. The colours are hard to figure out, with names like Beer Bottle and Langley, but Google could be your friend here if you want to see what each colour really means. Once you add the pants to your cart, you'll see the colour that you've added too.
I found that we also have an exclusive coupon code for $10 off $100. Use bargainmoose10 to get that discount, but first you'll have to get your cart up there. In doing so, you'll also get free shipping, which is available once you spend $75. On top of this, if you sign up for their email newsletter, you'll get a $10 gift certificate to use on this order.
You could take a look at the Westbeach sale, which is up to 70% off. I added this Westbeach Chief men's softshell jacketto my cart, regularly $130, now $45.50. I signed up for the newsletter, although as I was writing this I still hadn't gotten my gift certificate. When I do, the total for my cart will be $85.49, although I couldn't test this to be sure. If it works for you to stack our exclusive and the gift certificate, let me know in the comments below!
(Expiry: Unknown)