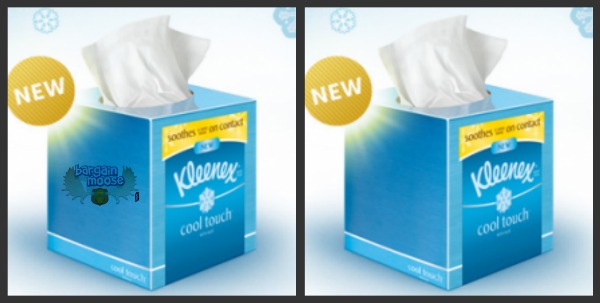 It's that time of year again for colds and flus and that makes it the perfect time to give and receieve a free package of Kleenex!  Send a free pack of Kleenex to a friend and you'll get a sample package of Kleenex Cool Touch Tissue for yourself!
The new Kleenex Cool Touch Tissue is the only tissue that actively releases a cool sensation to soothe sore noses on contact.
You will need to sign in through Facebook or through a Kleenex Account (sign up here ). When I tried to connect through Facebook, it wasn't working, but I had a Kleenex account set up from the last giveaway, so I just used that instead.
My mom will be getting the freebie pack from me - she was the only person who I know both mailing address and email address off hand - pass it along mom!
There is a limit of one share package per person and you can't send them to yourself!
(Expiry Unknown)