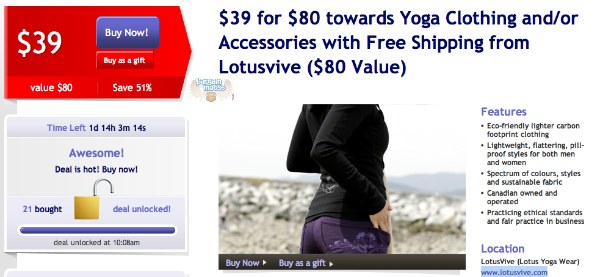 Pay only $39 for $80 towards Yoga Clothing and/or Accessories with Free Shipping from Lotusvive compliments of Kijiji Deals! That is just over 50% off, a great deal for any yoga people out there.
Things to note:
No purchase limits
Taxes not included
No cash back/value
Cannot be combined with any other offer
Includes free shipping anywhere in Canada
You will redeem your voucher online at www.lotusvive.com. Check out some of their clothing like the Sudhi Knee Crop for $59 and the Modaka Long Sleeve Shirt for $35.
Approx. 1 1/2 days left to take advantage of this offer.