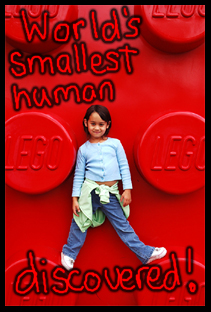 I have been on the hunt for some Lego bricks for my nephew for Christmas. He loves playing with his "legos"! He wants a special Lego set which you build to make a specific thing, like the Star Wars vehicles, or the Lego Mindstorm kits.
I've noticed that Toys R Us Canada is having a special sale on their Lego items at the minute – all items are reduced by 20-50%!! What's even nicer is that if you spend $49 on Lego, you'll get free shipping from ToysRus.ca too. I will easily spend $49!!Oh yeah – don't forget DealGuild to get yourself 2.4% cashback!
Some of the Lego kits look really complex! I know they say age range 5 to whatever, but some of them look pretty difficult to build!! Check out the Star Wars AT-TE Walker for example.
While googling for Lego tidbits, I noticed that Lego Canada has donated more than 20,000 toys to The Salvation Army this holiday season – that's very nice of them, a very generous donation in my opinion!
But you know, Lego is a pretty painful toy. One of the most ultimate, excruciating, mind-numbing, teeth clenching pains in the world – is stepping on a Lego brick with a bare foot in a darkened room in the middle of the night. Believe me. It's true.
Thanks for the image fd!