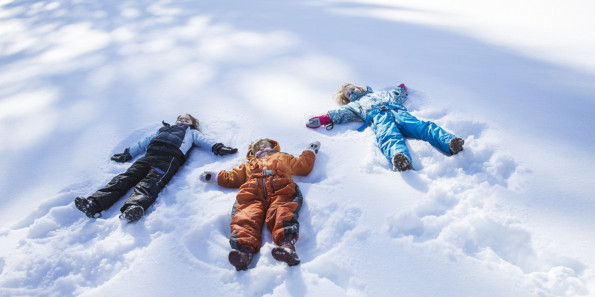 In some parts of Canada, it has not even snowed yet this winter. In the middle of December... isn't that crazy? Walmart has something else almost as crazy - kids' snowsuits on clearance for as low as $25! Plus if you spend $50 you will get free shipping.
Every kid needs a snowsuit - or two. My son actually has two, but I was looking for one more suit that is a little less expensive for daycare purposes. You know, in case a piece gets lost or something. Luckily enough, Walmart.ca has a variety of snowsuits on clearance sale for as low as $25. That means you can either get the first snow suit of the season, or the third for a very reasonable price. It has not even snowed yet in quite a few places across Canada, so you're not even late in purchasing this suit for your kiddos.
Boys
Girls
So as you can see, there are even popular characters included in these clearance snowsuits like Spiderman, Hello Kitty, Disney Frozen and Monster High. I wish I could get a snowsuit for myself for this cheap, really. Then I would be out there with the kids building snow forts and not caring if I ruin my snow pants and such. Wouldn't you be more willing to play if your ski suit or snowsuit didn't cost you an arm and a leg?
Walmart Canada has a few different shipping options as well. If you spend $50 or more, you will get totally free shipping. If you have more than one kiddo, then you are going to meet the $50 threshold when you buy snowsuits anyway. Otherwise, you can have your purchase shipped to your local Canada Post Office or local Walmart Canada Grab & Go Locker for totally free, with no minimum purchase.
(Expiry: Unknown)