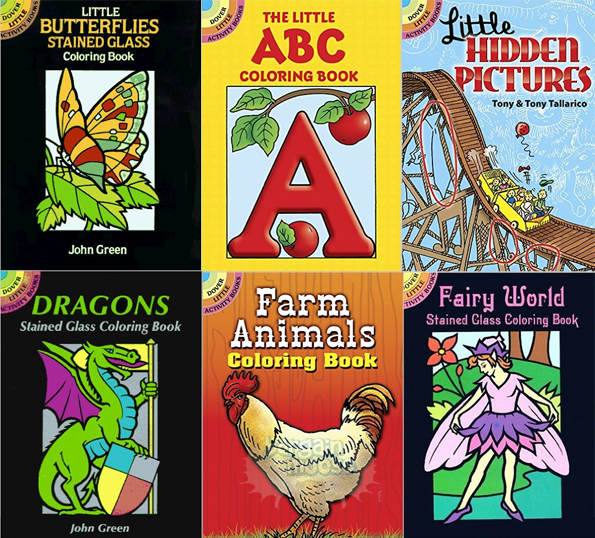 If you don't yet have Amazon Prime membership (why not!?), then you'll be very aware of the $25 free shipping threshold on their site. If you order things on Amazon on a regular basis, you'll maybe want to know about some "filler items" that you can use to top up your shopping cart to the $25 mark. I've spotted a number of kid's sticker books and activity books, which start at $2 each – I thought I'd list them here for your convenience!
I'm just going to show you a large list, and you can click through to the titles that are of interest to you. Here they are!
Sticker Books:
Stencil Books:
Colouring Books:
Activity Books:
In my house, my girls cannot get enough of a variety of colouring books - they never go to waste. When we're going out to a restaurant, I always carry a colouring book and a couple of crayons in my purse, for young child entertainment emergencies!
So if you're shopping online @ Amazon.ca and don't have prime, this could be handy to get your cart up to the $25 mark. Hope you find this useful, Moosers!
(Expires: unknown)