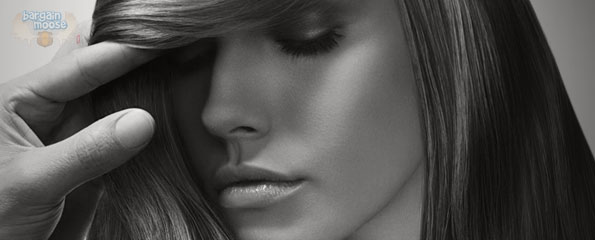 Love Kerastase? Then you're in luck because for a limited time, you can use the coupon code below to get free shipping on any order with no required minimum.
Click here to shop @ Kerastase.ca now
Coupon Code: SHOPNOW
Discount: free shipping
Expiry: 21st July 2014
When it comes to online shopping, one of my biggest pet peeves is a high minimum shipping requirement. If I fall in love with a $20 item, let's say, the last thing I want to be paying is a fee upwards of $7 (as it most often is). In fact, Kerastase is somewhat guilty of this as without the code, you would be looking at either a $7 shipping fee or having to shop for a minimum of $75 in order to have your order shipped for free.
Right now at Kerastase, all travel kits are on sale. If you have been taking loads of dips in a chlorinated pool this summer or if your hair is never as soft as you want it to be, then you could definitely give the Nutritive travel set a try. It comes with an 80ml bottle of Bain Satin 1 shampoo, a 75ml jar of Masquintense for fine hair and a 50ml bottle of nectar thermique for a discounted price of $48 instead of its original price of $60.
If may boast the name "travel kit" but it can be used to sample all of these products instead because if you were to get the larger sizes individually, then you would be looking at paying the following prices:
In fact, the Bain Satin 1 shampoo has even gathered positive reviews, among which can be found this one:
I have fine hair that is finally all-natural and healthy after years of bleaching and extensions. This is the ONLY shampoo that is both moisturizing and light at the same time. Any other brand of 'moisturizing' shampoo I have tried has left my fine hair weighed down and looking oily. THIS DOES NOT.
The Home travel kit may interest some of you as well as for a reduced price of $40 (reg. $52), it is designed to have a refreshing and lightweight feel. It comes with Bain Vita Energie, Pate Capital Force and Biotherm Home Aquapower. There are plenty of other travel kids to choose from, though the lowest price you can expect to pay for one is $40.
If you're unsure about which product(s) to get, then hover over either "hair care" to shop by hair type or "couture styling" for looks and tips at the top of any Kerastase page.
To find more stores that ship for free, be sure to have a look at the free shipping no minimum page.