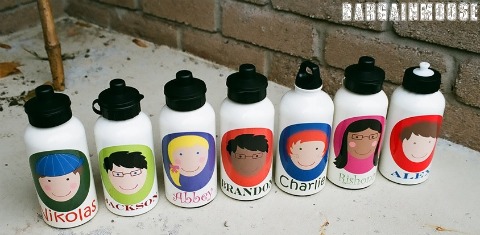 We got a lovely email from Kathy & Kim Originals letting us know that starting today when you order 1 stainless steel bottle, you will get a second one for free. Each bottle can be perfectly personalized with your own likeness and name. They cost between $26 - $28 each, so quite a nice gift with your purchase! No coupon is necessary, when your order ships a second identical bottle will be added at no cost.
Update: Updated post for correct product link. This offer is for all stainless steel bottles, not just the ones I had previously linked to that sold out.
This deals is on now, and goes till January 2nd at 6 am EST.