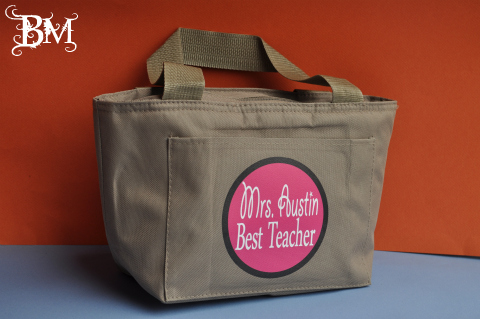 I mentioned in my Savvy Baby deals post that there is a Savvy coupon code for Kathy and Kim Originals to get you 15% off everything. Well: Kathy and Kim Originals is offering 15% off many of their most popular items in store! Combine the 2 discount and you are looking at almost 30% off the original price!
So the coupon code SAVVYMOM2011 can be used on top of these: we got that message from the top! The most popular Wow It's Me! Bottleis regularly $28. After 15% off it comes down to $23.80. Then add on the coupon above and you can get one for only $20.23.
Also they have this cool The Sophisticated 'Best Teacher" Bag (as seen above). Originally $25 you can get it for only $18.79!
Tons of great stuff is on for 15% off. Add the coupon to get an extra 15% off and you are ready to go!
15% off in store expires the 19th, May 2011.