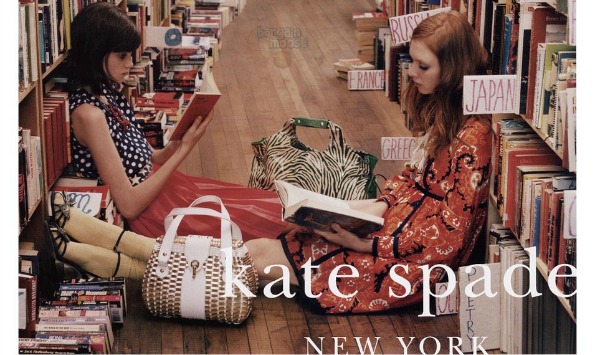 Kate Spade is hosting a surprise sale with up to 75% off wedding inspired items with $10 shipping to Canada.
To enter the surprise sale, you will need to enter your email address and postal code. Items that are discounted by 50% or more are final sale.
Most of the sale is handbags and jewellery, with some cosmetics, clothing, and shoes also included to complete your ensemble. This Vail Dress is versatile: wear it as either a bridesmaid, a guest to a wedding, or just for a formal occasion. It is made of a 74% silk and 26% cotton blend for an extravagant affair. Originally priced at $428, it is on sale for $169 US. As this dress is mostly sick, I think this price is incredibly inexpensive.
I like the romance of a wedding style purse. There is no reason that a purse supposedly designed for weddings cannot be used all year around. This wedding belles starla is a lovely satin bag with 14-karat light gold-plated hardware. You can purchase it in black, red, or in purple. Originally $278, this bag is now on sale for $99.
This wedding belles silka is also an amazing little clutch in beautiful white or robin's egg blue. This bag was $298 and is now $69. If you buy both this bag and the above bag, or any of the items in the "buy two get an extra 20% off section" you will get an extra 20% off. Thus, this bag would come down to $55.20 and the starla bag would come down to $79.20. That is a good way to stack discounts.
I have been looking for a new wallet, but I do not want to pay very much for one. This camellia street stacylooks to be just what I am looking for. It has 12 credit card slots, an ID slot, and 2 bi folds. Originally $129, it is now $39.
Now, I have done some reading up on these sales and wanted to mention something. There are some items that in the details you can see are "designed for Kate Spade New York outlet shops." These tend to be of lesser quality than the normal Kate Spade items. The wallet above is an example of one of them. When shopping, just be aware of that difference and always look in the description to see if you are getting something designed for the regular or the outlet shop.
Shipping is $10 to Canada, all prices are in U.S. funds, and you may encounter duty as they also ship from the U.S.
(Expiry: 17th July 2014)