Extra 30% off Sale Styles @ Kate Spade New York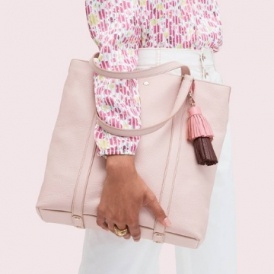 Anyone here obsessed with Kate Spade? I'll admit that I am – which is why I'm pumped that their sale on sale back!
For the next week, sale styles are an additional 30% off when you use the promo code JOYSOFSPRING at checkout.
Officially, this sale runs right up to Monday, April 22 at 11:59 PM PT – which gives you just under three days to shop 'til you drop.
There are just under a thousand purses, wallets, shoes and accessories included in this sale, and I highly recommend scrolling through everything. You never know what you might find!
Keep in mind as you shop that this is an American website, so all prices are listed in USD. All sale item purchases are final, and standard shipping to Canada is an additional $10.