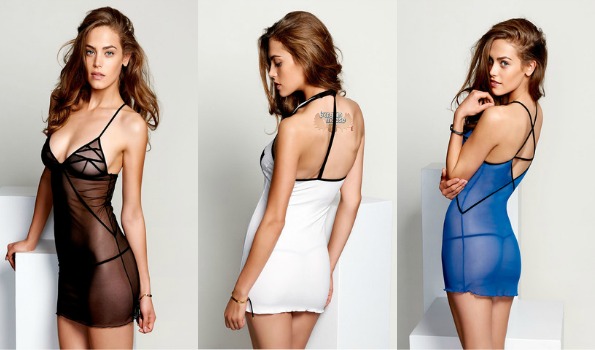 Looking for lingerie for Valentine's Day or just any day that you want to feel sexy? Kallone has a great deal on right now with up to 75% a number of items. I found various Love Haus chemise, regularly $76, now only $19. Price comparing around, I found this is a seriously fantastic deal.
There are two styles of Love Haus chemise available. The first is the Sheila chemise, which comes in blackor sapphire and black. This is a very sexy, sheer chemise with intricate lines woven through the fabric. All sizes are available except small in both colours and the large in the sapphire.
Shopping around, I found this exact chemise at a bunch of stores, like Nordstrom, where it ships from the U.S. and is priced at a whopping $90.96. In Canada, you could have got this chemise at Revolve Clothing, but it is now sold out and it was a final price of $42.33. Nineteen dollars seems so much better, now doesn't it?!
The second style is the Love Haus rib pocket chemise in white. This one can still be classified as sexy, but a little more modest than the sheer beauty above. It has a very cute strategically placed pocket that gives it a unique look. Again, all sizes are there, except the small. This one was harder to find a price comparison for, but I did see it was sold out at many places and also pinned a bit and on Polyvore too. I think this will be a fantastic price for a popular item.
Shipping is free on orders over $50, but, when I went to check out, it gave me the option for free shipping and in the end, my order came out with free shipping, even with a total less than $50.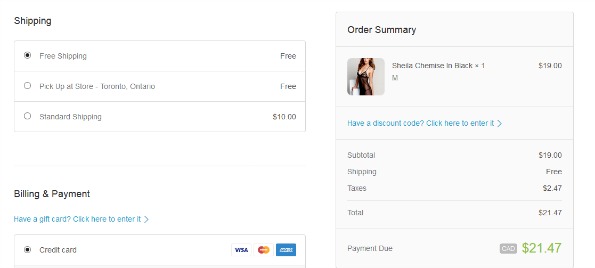 If you wanted to get something for him as well, I noticed the Retromarine trunks are all on sale from $125, down to $31.25. There are a variety of styles available, but for my man, I really like the blue and green triangle print.
(Expiry: Unknown)