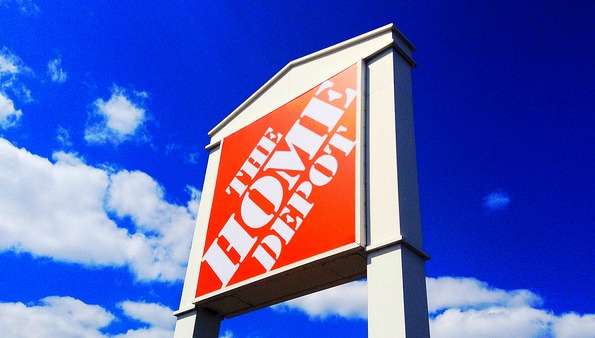 Home Depot has released the schedule for another round of completely free workshops! This month, there is one workshop for kids and three workshops for adults. You must register online in advance to secure your spot at your chosen location.
Build A Load n Go Truck Kids Workshop (Saturday June 13th @ 10am)
If you have a kid who likes toys that move, then you will love this workshop. This workshop is designed for kids ages 4-12 and a caregiver. You will use a hammer and glue to put together this fun truck toy. Sign up now, these kids' workshops are fun.
Build A Planter Bench (Wednesday June 17th @ 7pm)
This is a workshop designed with women in mind and is part of the Do-It-Herself series. With this workshop, you will assemble a planter bench for your patio or deck. You will learn the tools and types of wood you can use for this project. You will also learn how to fill the planter and suggestions for what to plant inside. This workshop is not available at the following locations:  Trois Rivieres, Victoriaville, Sherbrooke, St-Jean-sur-Richelieu or Granby. Hey Margarita, do you want to take this workshop with me? I signed up at my local for this workshop.
Update Your Countertops and Cabinets (Saturday June 20th @ 10 am)
If you are planning some DIY home renos in your kitchen, this workshop may be just what you need to get you started. Let the specialists teach you about the different types of cabinets, door styles, countertop surfaces and storage options available for your kitchen. You will learn how to measure and choose appropriately sized pieces, and replace hardware on cabinets. Maybe you could add some fun handles made of silverware to your cabinets after this workshop.
Repair A Deck (June 28th @ 1pm)
Does your deck need a facelift? Learn how to put it back in order do basic repairs the correct way. Sure, you could try to repair it yourself, but after attending this workshop, you are sure to know how to make these repairs correctly so they last. Learn how to examine your deck for problems and make basic repairs. Also, learn about what tools you need, tools that Home Depot rents and basic safety precautions.
Sign up for one or all of the workshops at your local Home Depot workshop now. These workshops are a great way to get a jump-start on a home project without shelling out big bucks. I know every time we do a home DIY reno project, we end up at the hardware store multiple times spending money on items we forgot. Learn the basics first and save yourself time and money.
Image Credit: Mike Mozart
(Expiry: 28th June 2015)