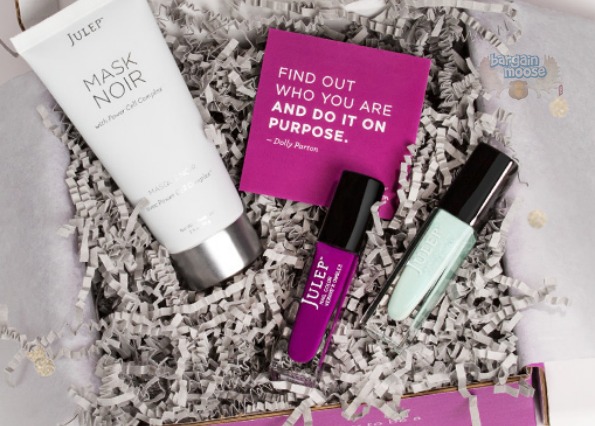 Julep.com is a US based company that we don't often write about unless they have a really spectacular deal happening - right now they do. You can get a free beauty box for a limited time only and all you will have to pay is the cost of shipping which is just $2.99. To get this deal, you will have to fill out a quiz survey and then enter a coupon code at the checkout.
Click here to get this deal @ Julep.com now
Coupon Code: FREEBOX
Discount: Free gift
Expiry: Unknown
If you are unfamiliar with this company, they are a monthly subscription company.  That means you can sign up and get a beauty box every single month until you end your membership.  The monthly fees are $19.99 to $24.99 and with that you will get a different beauty box each month valued at around $40.  What this coupon code will do for you is get you the first month free with no obligation to subscribe any further.  Be sure to cancel your subscription after your first month if you don't want to pay the $19.99-$24.99 monthly fee. Just make sure you cancel by July 27th so that you will not be charged for the next month.
As I mentioned above, your first beauty box will be absolutely free and you will only need to pay for the cost of shipping which is $2.99.  Considering the products inside the box each month are valued at $40, this is a pretty awesome deal. If you would like to continue on with your subscription, all prices will be in US dollars.
The beauty box will be about four weeks to deliver, so you may end up cancelling your subscription before you even receive it. Fear not; as long as you take the survey and use this coupon code, you will still get your free Julep beauty box.