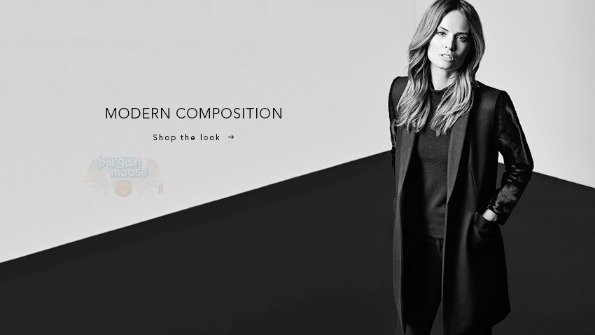 Judith & Charles is a lovely little Canadian boutique I ran into in April. I blogged about them once then, and now they are back with some splendid deals on apparel and accessories.
A good scarf can stick with a person for many years. This Floral Design Scarfis lightweight and dark coloured for us gals who are allergic to pastels. Enjoy black with a pop of colour for 50% off. Originally $60, this scarf is now just $30.
Are you looking for an outfit for under $100? That can be a touch price range if you are shopping small homegrown Canadian boutiques. In the Judith & Charles sale, you can pick up this Douro Dressfor just $97.50, originally $325. The dress is the perfect marriage between a dress shirt, a dress, and some colour blocking. Only a size 8 is left, but there are other dresses in other sizes on sale as well.
One of the highest discounts in the sale is on this Tiffany Top - a perfect white shell to layer under cardigans or sweaters. It also works well alone (with a skirt or shorts of course) on a hot summer day. Originally $185, the shirt is now $55.50. Several sizes are still available in the top.
Oddly enough, when women will not invest money into their wardrobes, I often find they are more than willing to invest a few extra dollars into their shoes or their purses. Accessories are important and many women will splurge on them and make do with a cheaper wardrobe. I also like to splurge on my accessories, when they are on sale of course. This Leather Clutch by Mika Saroleais just the kind of thing I would splurge on. It is stunning cobalt blue leather with reptile skin imprint. Originally $260, the clutch is on sale for just $78.
I know boutique prices are out of a lot of people's reach and it can be frustrating to see a good deal on items you would like, just to be unable to afford it. That is why I like blogging small boutique deals. If all we end up buying from is big box stores, in the end all there will be is big box stores. I would hate to see that happen to the Canadian retail landscape, so here is my small contribution.
Shipping is $8.50 or free with purchase of $250 or more.
(Expiry: Unknown)