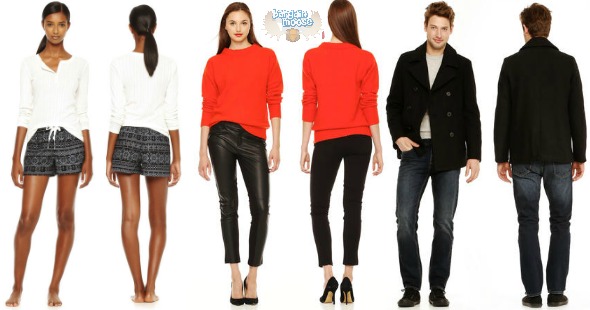 Out with the old, in with the new. This year, you deserve a new selection of clothing. Joe Fresh might be able to help you make it happen. To bring in the new year, Joe Fresh has a hot new offer. You will get a $50 gift voucher when you spend $100 or more at JoeFresh.com. Don't forget to make the most of this offer and shop their clearance section for up to 70% off select styles.
Click here to shop @ Joe Fresh Canada now
Coupon Code: NEWYEAR
Discount: Spend $100, get a $50 gift voucher
Expiry: 5th January 2015 @ 4 AM EST
This Joe Fresh Canada coupon code is valid online only. You will be able to spend $100 on anything and get a $50 gift voucher. All you have to do is spend $100 at JoeFresh.com by the 5th of January at 4 AM. You will also need to enter their coupon code once you have your items in your shopping cart.
This Joe Fresh gift voucher can be used towards a future purchase between the 9th of January and the 14th of February 2015. You will receive your exclusive coupon code for this offer in your email inbox by January 9th - just in time to use it.
Joe Fresh also has clearance items on sale for up to 70% off their regular price. What makes this offer hot, is that you can spend $100 on clearance items and still receive your $50 gift voucher. Unfortunately it does look like the sizes are selling out rather quickly. I wouldn't wait long to shop the madness. There is quite a variety of sleep shorts available for $6.94, so you should be able to find your size in one of the patterns available. I personally like the Flannel Sleep Shorts in black and grey pattern. All sizes are still available in these shorts.
The Crew Neck Sweater looks super comfortable. It was $29 but since it is on clearance sale, you will pay just $12.94. It comes in black and bright red, why not grab one of each colour? I like that the sleeves of the sweater look good pulled up to your elbows too. That is generally how I wear my sweater sleeves. The neck also looks loose and comfortable, I can't stand turtle necks.
For guys, the Men's Duffle Coat is quite stylish. It was $99 but since it is now on clearance sale, you will pay only $69.94. Only small,medium and large are available at this point. You can dress this coat up or wear it casually, it looks versatile.
Shipping would normally cost you a flat rate of $8, but if you spend $50 or more then you will receive free shipping from JoeFresh.com. I have found that my purchases from Joe Fresh arrive rather quickly too. Although, previously the have shipped a rather small order to me in separate packages.