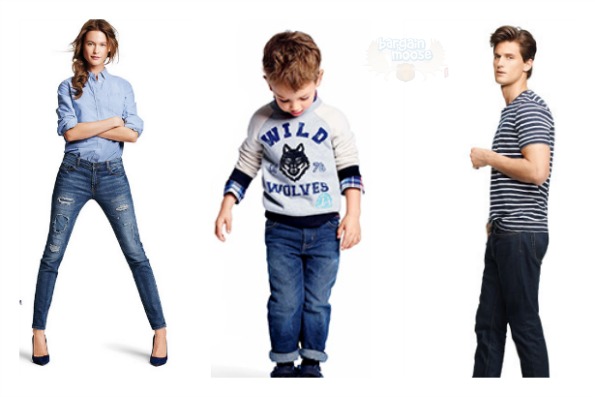 Just in time for back to school shopping, Joe Fresh has put out not one, not two, but three awesome coupons!  The more you spend, the more you will save with these online coupon codes. Save up to $50 on your purchases for just a couple of days.
Click here to shop @ Joefresh.com now
Coupon Code: SUN10
Discount: Get $10 Off $50
Coupon Code: SUN20
Discount: Get $20 Off $100
Coupon Code: SUN50
Discount: Get $50 Off $200+
All three of these awesome coupon codes will be valid until August 26th. They had similar coupons offered back in May, but these ones are a little bit better.
You may use these coupons for anything you buy, including sale items. If you want to get the most bang for your back to school buck, you will want to start there. Since Joe Fresh offers styles for men, women, kids and babies, you will be able to shop for the entire family all in one place.  I love how easy and efficient that is!
In the boy's section, there are items marked as low as just $1.94. You will notice a lot of summer clothes, but a lot of that clothing can be worn year round. For example, my sons' school tends to be quite warm inside, so I send him in year round in a t-shirt. In the cooler months, I just get him to wear a sweater on top that so he can take it off at school if he is too hot. Something like this stylishboy's graphic tee that was $6 and is now just $1.94, he could wear year round.
Another thing I am looking for is a couple of pairs of shoes for my kids. Most schools require kids to have both indoor shoes and outdoor shoes now, and that can cost a lot of money. I found theseboys runners that were $19 and are now just $14. Not a bad deal at all!
Some other deals to watch out for: they have two for $14 denim for girl's and boys, or two for $12 denim for babies.
Joe Fresh offers free shipping for all orders of $50 or more. That means, you will most likely get free shipping on your orders even when using these coupons.  That is a nice little bonus!
You will find these and all other Joe Fresh coupons posted up on the Bargainmoose coupon. We also have some of their great sales posted there so make sure to check back often.