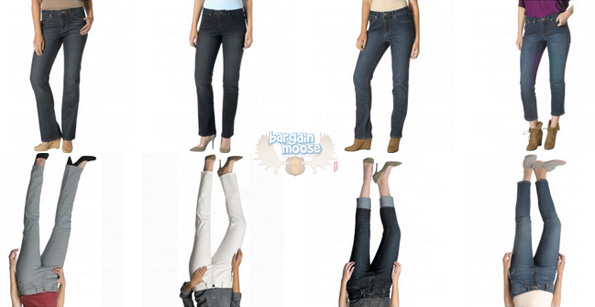 Do you love a sale just as much as you love the increasingly warmer weather outside? So do we here are Bargainmoose, but what we love even more is a sale on a sale, where you can use a coupon code to save even more. For a couple of days more, you can do just that at Jag Jeans and save an additional 25% on already reduced merchandise.
Click here to shop @ JagJeans.com now
Coupon Code: MWND25
Discount: 25% off
Expiry: 26th May 2014
Having given birth not too long ago, I have been struggling with the annoying dilemma of having to decide whether I should remain in hiding until I lose some weight or if I should just bite the bullet and invest in some transitional clothes. I have to admit that the latter option did win out in my deliberations and this Jag Jeans sale has definitely sprung up at the most opportune moment, since we all know how annoying a pair of jeans can be: too big one day, only too quickly become too small the other.
Perfect for the summer, the Jackson straight white jeans are the ones that I will be investing in, especially since they can easily be worn with either flats or high heels. Already reduced to $66 (reg. $89), they further come down to just $49.50. I'm also considering the Olivia leggings, which can be had for $50.06 instead of their sale price of $66.75 (reg. $89) as they're actually primarily made of cotton.
Even better is that free shipping is also available on all orders, with no required minimum purchase. As always, this Jag Jeans coupon code may also be found on our forum.