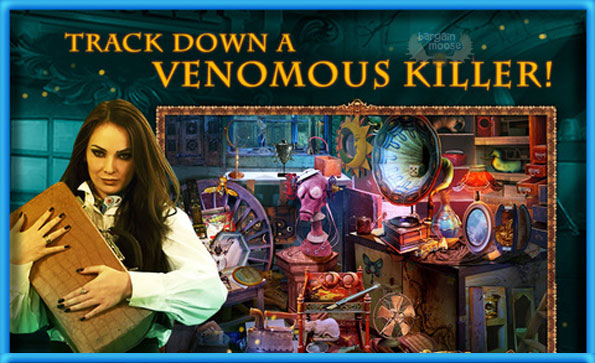 Got an iPad? Then here's a great game from Big Fish Games for you to play for free. It's only free for the next couple of days, after which point, it will go back up to its original price of $6.99.
As much as you can get Big Fish Games' Web of Deceit game by clicking on the link above and then getting it through your iTunes program, you could also more simply just bust out your iPad and download it there.
Although I don't have an iPad and can't try this game out for myself, it certainly looks like fun, as you can see in this YouTube video. I have played other games from Big Fish Games on my iPhone before and I can tell you that they're definitely really fun. If you need to kill time, then a free game is the best way to go! ;)
It's basically a story-driven game that appears to have a mystery theme as after discovering a mysterious case while visiting your uncle, you notice that people are turning up dead after disappearing for a couple of days. Just the description alone reminds me of a Harper Connelly plot (a series by Charlaine Harris), though of course, it's a well-used plot starter as well in fiction. Your mission is to find out whole killed them by navigating through the story line.
With this Collector's Edition, you will also receive bonus content in the form of an extra chapter, along with access to concept art and special game-related wallpapers.
Excellent time consuming

If you would prefer to give this game a try on your PC, then you can get the PC version of Web of Deceit Deadly Sands for just $2.99 (reg. $10.21) with the Big Fish Games coupon codeNEW299 if it's your first time trying out a game from their site. Here's a review from the PC version:
This is a great game played on the one hour free - that just flew past!!! The very pleasing game where the hero detective person is a Male!



(Expiry: 6th May 2015)