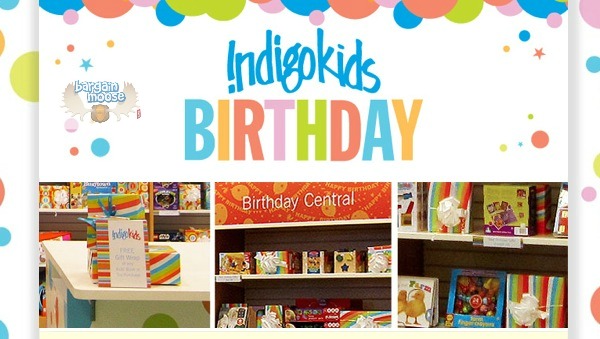 IndigoKids is celebrating the launch of the new in store birthday shop within Indigo and Chapters locations. On the 27th and 28th August, 2011 they will have free refreshments, cupcakes and balloons at IndigoKids Toy Shops.
They are also offering free gift wrapping on all kids' items that are purchased in an IndigoKids Toy Shop. This great service will be coming to all Chapters and Indigo locations soon!
The Toy Shops are even going to have some pre-wrapped gifts for kids of all ages. Nice for those times when you are rushed or like me: hate to wrap presents!
Check in or call your local store for more details.