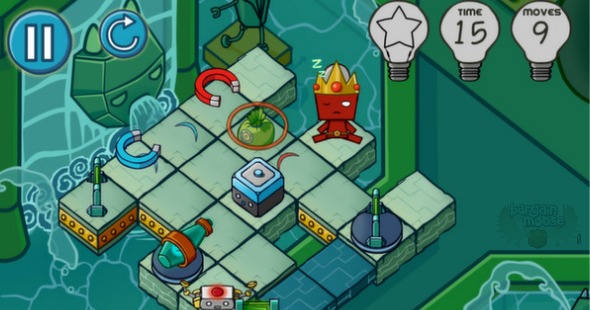 Do you love puzzle games? Have you tried the game called Chip? If you want to try it out, right now IndieGala.com is offering a free Steam Key to play Chip. Just enter your email to get your free Steam Key. Hurry though, quantities may be limited.
If you're into isometric puzzle games and robots, then Chip is the game for you. Chip is a plucky little red robot who has been captured by their villain named Rust. It is your duty to help recharge chip by venturing through the different puzzles full of electricity and robots. This game has a very positive rating out of 220 reviews, so for free it is definitely worth a try. You can read about it and watch some videos at the Steam Powered website. Normally this game would cost you $7.79 and is on sale for $0.77. If you act quick, you can snag a Steam Key from IndieGala.com to get this game for completely free.
Getting your free Steam Key to play Chip from IndieGala.com is super simple. Just follow the link provided above and scroll down to about mid page. There you will see an image that says "Steam Giveaway" on the banner of Chip. Just enter your email there to claim your code. You will then be prompted to join Indie Gala for your freebie and to enter a code to validate your human existence. To prove you are not a robot,  you will have to enter the words provided in a jumbled format. Then you will get a screen that says to enjoy your free gift. You will receive an activation link in the email address you provide within 60 minutes, so unfortunately I wouldn't suggest using 10 Minute Mail for this one.
Once you get your code in your email, follow the link to direct you to Chip at the Steam Powered website. Then download and enjoy!
(Expiry: Unknown)