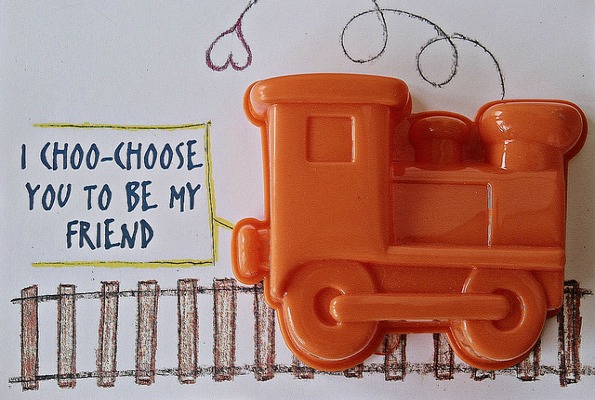 The Imaginarium 55 Piece Train Table is on a great deal today @ ToysRUs Canada. This fully equipped train table was $99.99 but is now only $49.97. This train table comes with an automatic $10 off promotion. Plus use the coupon code from our forums to save an additional $10 making it $39.97 plus shipping!
Train tables are an amazing toy for most kids under 6 years old. The trouble is these train tables start at $100 and only go up in price. Today you can grab this train table on sale half off, and if you use the coupon code CINEPLEXHOLIDAY you can score an extra $10 discount, as this table is more than the $40 minimum.
Let's discuss shipping, because this is where this deal can get sticky. This table has an automatic discount of $10 off shipping. This is a bulky, heavier item so shipping tends to cost a little more and can vary based on your location. I am located in Quebec and shipping was $24.19 for me when I put this item in my cart. Between the coupon and the shipping promotion, you are knocking quite a bit off your shipping costs. That combo keeps this table at a very good deal compared to the competitors. Alternatively, if there are ToysRUs stores near you, you could ship to store for free and avoid all shipping costs, plus still use the coupon.
Here is what it looks like in my cart to ship this item to Quebec with the discounts. Note that taxes will also vary depending on the province you live in.
This is a product that is exclusive item to ToysRUs Canada, but if you look around the web you can find several other comparable train tables. Over at Sears.ca you could pick up the KidKraft Train Town Set for $99.99. Costco.ca has the Step2 Deluxe Canyon Road Train & Track Table for $124.99. The Kidcraft Ride Around Train table is on sale for $149.99 at  Amazon.ca.I also found over atWell.ca the KidKraft Waterfall Mountain Train Set & Table at $219.99. The Toys R Us Price is looking awesome.
Train tables are one of those toys that most young children gravitate too. The moving of the train along the track is irresistible. There is a reason most Chapter's locations have a train table set up on site in with the kids' books. If you have a train loving kid, you may have had your eye on a train table for a while. Now is the time to buy, I have not seen a price this low on a train table in quite a while.
Image Credit: Tonya Staab
(Expiry: 22nd March 2015)