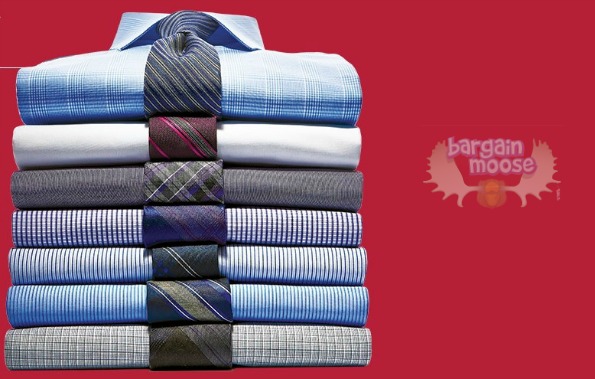 The Hudson's Bay is going all out with their Cyber Monday days this morning. First, they have up to 50% a number of items. They also have a number of hot deals. They also have two coupon codes. One will get you 15% off sitewide and the other will get you $25 off $175+.
Click here to shop @ Thebay.com now
Coupon Code:CSTE12
Discount: 15% off
Expiry: 2nd December 2014
Coupon Code:CYBER14
Discount: $25 off $175+
Expiry: 1st December 2014
I find it interesting that there are two promo codes today, considering that the 15% off coupon code will net you $26.25 off your order of $175, so it is definitely the better coupon. It also expires tomorrow and not today. I'm thinking there may be some exclusions to the 15% off coupon, so you may want to play around a little bit to see which coupon gets you the best bang for your buck.
On top of the coupons, Hudson's Bay has a hot deal on men's Calvin Klein dress shirts, now only $19.99, with a regular price of $70! These make great gifts for Dad, your son, your husband, or pretty much any man who needs new dress shirts.
Ties also make a great gift idea, especially along with the dress shirt and the Calvin Klein boxed 100% silk ties are only $14.99 now, with a regular price of $65. I realize that the 15% off coupon code does not work on these days, so this might be where the $25 off coupon code will do you well.
The Top Shop is also 40% off today for Cyber Monday. I recently discovered the Top Shop and love the clothing I see. I really like their leggings and am on a mission to pick up a few pair for myself that aren't just black. These textured leather look leggings are just what I need.
Since everyone and their sister is shopping at Hudson's Bay, I found their site incredibly slow. You might have to play around with the coupons to get yourself the largest discount, as it looks like there are some exclusions and I'm going to hazard a bet that their top sales won't be able to use the coupons on top.
Be sure to stop by Hudson Bay's promo code page on the forum, so you are always up to date with the latest coupons. You'll get yourself free shipping once you spend $99 or more.