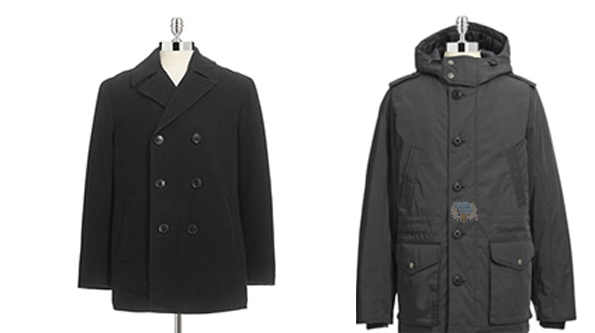 Hey there, my fellow Bargainmoosers! Hudson's Bay is having a one-day sale on their Tommy Hilfiger Wool Coats and Parkas today, and you should check it out before it`s too late! These wool coats and parkas usually retail for $250, but you can now purchase these Tommy Hilfiger products for just $99.99 each! You`ll also qualify for free shipping!
These Tommy Hilfiger Wool Coats and Parkas can really keep you warm during this cold winter season! It's a heck of a deal, and it won't be around for very long - in fact, it expires tonight, so if you need a new wool coat or a parka that's made by a reputable brand, then you need to click on the link above.
If you're planning to do some shopping this weekend, I hope it's not too crowded out there for all of you! Now that Christmas Fever is here, plenty of people are spending, the roads are packed (at least they are in most cities), and the shopping malls will be more crowded than they usually are. I hope you can all find some sweet deals! Just remember to check out the latest hot deals that we have here on Bargainmoose, and let us help you save some money!
If you wanted to buy a Tommy Hilfiger wool blend peacoat at Macy's today, it's currently on sale for $131.26 (plus shipping and duties). Listed below is a brief review of one of these wool blend peacoats from a satisfied Macy's customer below:
The navy blue coat I bought is beautiful, I have already gotten complements on it. The coat is lightweight but wonderfully warm. It fits me great, and is so comfortable, I love wearing it.
I hope you all have a great weekend! Happy hunting, my fellow Bargainmoosers!
(Expiry: 29th November 2014)