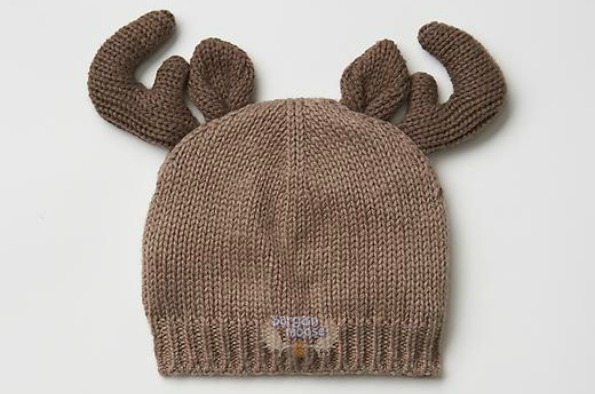 This weekend take 50% off everything regular and sale priced at The Gap with promo code.
Click here to shop @ Gapcanada.ca now
Coupon Code: GAPLIST
Discount: 50% off
Expiry: 23rd November 2014
I would say half off is a pretty sweet discount from The Gap as I haven't really seen a coupon this high for this store. You'll want to stock up on all your holiday wear and gifts as I don't really believe it will get better than this (but I could be wrong, it has happened before, rarely ;)).
I was looking through the baby section and boy was I getting baby fever looking at all the cuteness! I love The Gap for babies, especially baby gifts. I remember when my first niece was born and I took my husband (who was my new boyfriend at the time time) to get her a gift. It was his brother's first child and I said he should spare no expense. So, we spent $100 on beautiful baby clothes for the new sweet one, who just turned 11! If you have a new baby in the family, you can rest easy that you don't have to spend that much as everything is 50% off.
I need to start with the cutest one-piece ever, that babe will need to wear to bed on Christmas Eve. So simple, yet so adorable, this one-piece regularly sells for $29.95, but with coupon you'll get it for only $14.97. Why not get two?
I think I would be here all day if I listed all of the gorgeous baby stuff at The Gap, but I'll mention one more. This quilted bear hoodie is seriously a must-have for family photos in new nordic red. Also $29.95, get it for only $14.97.
Don't forget to visit the sale sections for men, women and the kids, as you'll get 50% off the hot deals there.
I found these 1969 always skinny jeans in size 18 or 20 for only $16.99, but once you've added them to your cart with the coupon, they come down to $8.49! Less than $9 for a pair of jeans is crazy!
Shipping is free on a $50 spend, and you can combine your cart with Old Navy to get up to that total.
Watch for all The Gap coupon codes, and even subscribe to get them right in your inbox.