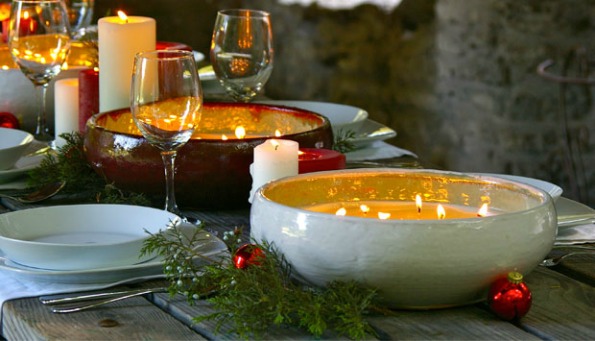 Homesav has some wonderful Flashpoint candles on sale for up to 35% of retail price, available while quantities last.  Shipping is free on most items.
I love candles, and these flashpoint candles are gorgeous.  There are different sizes and fragrances available, all in elegantly styled containers of earth clay ceramic.
This Saxon, Black (Irish Linen), was $45 retail and is now $36.  I love the look of the black ceramic saxon that has been hand dipped multiple times to create a beautiful glazed look.  The candle itself has 6 wicks and will burn for up to 40 hours.
The Bennett, Ox Blood (Citronella)was $124 retail and is now $84.  This has the same ceramic container made from earth clay, but a more matt finish look to it.  The interior is glazed with sky blue to enhance the glow of the candle.  This candle has 12 wicks and will burn for up to 5 hours.
I was also intrigued by this Beauregard, Leaf that was $309 retail and is now $199. This clay ceramic container has also been dipped many times to create multiple layers of green shades along with a metallic rim.  This candle is an ocean colour with 23 wicks and a burning time of up to 100 hours.
Now what I have learned the hard way in the past, is to burn these candles for the right amount of time, each time, to get the maximum out of them.  Basically, you need to burn for as many hours as there is inches in diameter.  If the candle is 6 inches in diameter, burn the candle for at least 6 hours, this way it will burn to the edge and not tunnel down on you.
Shipping: Free on orders of $100 or more, others, see shipping schedule
(Expiry: 20th August, 2012)